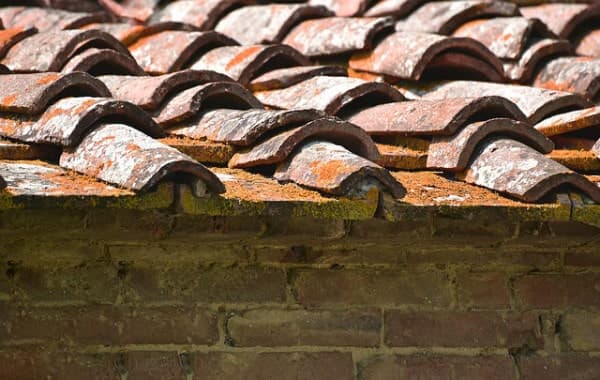 Understanding Reclaimed Roof Tiles
If you are thinking about re roofing or even a new roof, you do not always need to look towards new roof tiles first. Instead, you may consider high grade reclaimed roof tiles that might be better suited to your project especially if you are working on an older building.
In this article we explore some of the things to consider when thinking about reclaimed roof tiles.
Are Reclaimed Roof Tiles Cheaper
In general, yes! Reclaimed roof tiles will be cheaper, however if you are after a particular type of roof tile then sometimes these may be slightly more expensive if they are not readily available. Also if you are going to buy in bulk then maybe at times due to buying at scale then the unit cost may be cheaper than a new tile.
What do I need to be aware of when choosing reclaimed tiles?
Checking for Cracks
When going through reclaimed tiles it may seem obvious, but make sure that there are no cracks (including hairline cracks) within the tile. This can be a long job but depending on where you buy your tiles from an initial grading inspection should have already taken place.
Are There Enough?
This seems obvious but you need to make sure that there are enough of the particular reclaimed roof tile that you want before starting a project. The last thing you want to do is commit to a number of reclaimed tiles and then realise half way through the project that there is not enough.
Are They Right the Size
With older reclaimed roof tiles, make sure that the dimensions are correct so that they will fit the roof properly. For older projects this might be fine as the tiles you choose may be more applicable for the style of property at that particular time. However if you are using reclaimed tiles to complete a project on a newer property make sure that the size will be applicable.
What are the benefits of me using reclaimed roof tiles
They are made to last
Does that phrase, "They don't make them like they used to" sound familiar, that's probably because it's true. Depending how old the tiles are they could have been cut by hand using only the best stone from British quarries. If you can see they have survived this long then this is probably a good indicator of their durability.
Eco Friendly
By using reclaimed tiles, you are helping to reduce the overall demand of production on new tiles and therefore reducing the energy consumption\carbon footprint needed in the manufacturing of new tiles.
There are several types of roofing tiles to choose from
There are a variety of different tiles meaning there will be lots of choices to choose from. Clay, slate or concrete including different colours and styles.
Can help projects to keep their existing look & feel
If you have a small project that only requires a couple of tiles then using reclaimed tiles will be better as they will match better with the current set of roof tiles. Likewise if you have a larger older project where new tiles would not match building type, then reclaimed tiles are definitely the way to proceed, as they would keep the natural look and feel of the building.
Hopefully we have given you a nice overview as to what to expect and think about when it comes to looking and considering reclaimed roof tiles.
If you have any other questions about any reclaimed tiles, then get in touch via the number at the top or through our contact form. A member of our team will be more than happy to provide you with any additional information and guidance.