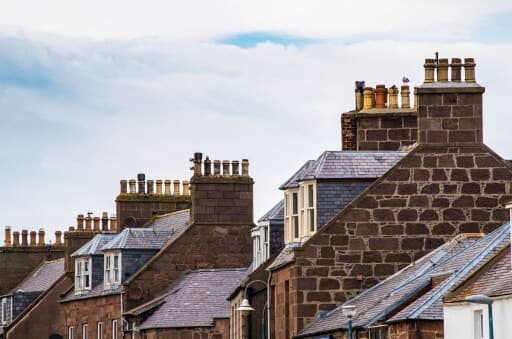 Top 5 Common Signs For Roof Replacement
We all appreciate a strong roof over our head, especially with the current bout of cold weather and we expect it to stay reliable, however, sometimes, we don't quite know when it's time to replace. Here are some potential common issues that you might face, resulting in you needing a new roof.
Leaks
This might sound glaringly obvious, of course, you'd check the roof if you noticed a leak in the ceiling. However, you should also check if there any visible signs of leakage around the chimney area. Leaks can often be seen in dark circular stains on walls and ceilings and if fixed in a timely fashion, might stop you from needing a new roof imminently, although, it is likely you will still require a replacement soon. It is important to ensure any vulnerable areas within your home have been appropriately protected by your roofing contractor.
An Old Roof

Depending on what material your roof is made from, it can last anything from 20-50 years. If your roof is ageing and getting close to the end of its lifespan, without any other issues, it is quite likely you are going to have to replace your roof soon. This is even more likely if there are several houses in your neighbourhood having replacements too, as it is possible they were built around the same time.
Damaged Shingles
Cracking, discolouration, broken, missing and curled shingles are all key signs that they need replacing. Not doing so, could result in leaks and further damage to your home. Discoloured shingles can mean your roof is no longer protected against UV rays. Shingle-related problems don't always mean a replacement, however, if there are signs of a further, much bigger underlying issue, it could mean a replacement rather than a repair.  
Increased Energy Bills
Roofs are supposed to help to keep your house warm and sheltered, so if you find your bills increasing unexplainably, It could be due to an under-performing roof resulting in poor insulation. We'd recommend having a further look or getting in contact with a roofing contractor to see if your roof needs some work.
Granules
Missing granules or finding granules in the drains are common signs that your roof is losing its weatherproofing abilities. It would be a good idea to regularly check your drains for this eventuality, so you can replace the roofing immediately before the problem escalates further.
Contact Us
If you're looking to replace your roof and need some expert advice, tools and equipment, contact Just Roofing on 0116 2760 201 for more information or supplies. Alternatively, fill out our online contact form today.