How The Wind Can Affect Your Roof
Snow, rain, wind and all types of extreme weather can cause costly damage to your roof. Even if a storm doesn't bring any sleet, snow, or rain, the force of the wind alone can create stress points. Over time these will deteriorate and leave you with a roof that is in need of repairs.
Having recently experienced some very windy weather here in the UK we feel that it's important to share with homeowners how you can reduce the likelihood of wind damage to your roof.
Upward Lifting Pressure
High winds don't cause even damage, with certain areas of your roof being more susceptible to feeling the force of the wind than others. Most roof damage begins at the edge of a roof rather than in central points. Any loose material can be caught by an upward lifting pressure created by the wind. This is when the wind gets beneath some loose material and pushes it up, therefore giving the wind more to push against next time. This creates a chain peeling effect which can start small but will over time get worse and worse through wind exposure.
This type of wind damage can leave plywood and insulation exposed, leading to leaks and water damage should you experience rain before getting your roof repaired.
It is important that the edge and corners of your roof are secure and in good condition to withstand high winds.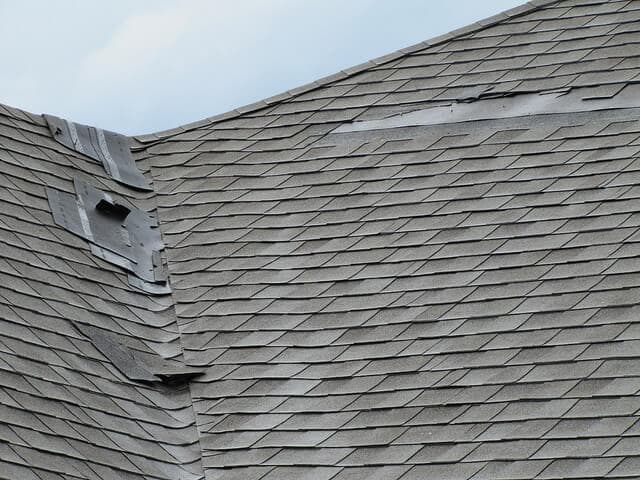 Downward Pressure
Downward wind pressure can lead to weak points in your roof. However, if your roof already has weak points from previous wind damage, then it is likely that they will start to crack in the near future.
After experiencing any kind of extreme weather, it's recommended that a professional looks at your roof. They will be able to point out any damage, or any areas that are likely to be damaged by more forceful weather conditions.
Debris Damage
Your roof may be in fantastic condition and capable of dealing with wind pressure itself. However, you may not have thought about the area surrounding your property. Trees, phone lines and any other items that may fall or come loose is a potential threat to your roof.
If you have tree branches touching your roof, these can create weak points from the constant scratching and gouging at your roof. Branches that are in poor condition and likely dead can also cause damage to your roof should they become loose and unattached from the tree. If you do have a tree near your property, you may want to consider having it regularly trimmed. This reduces the likelihood of it damaging your roof or property in high winds.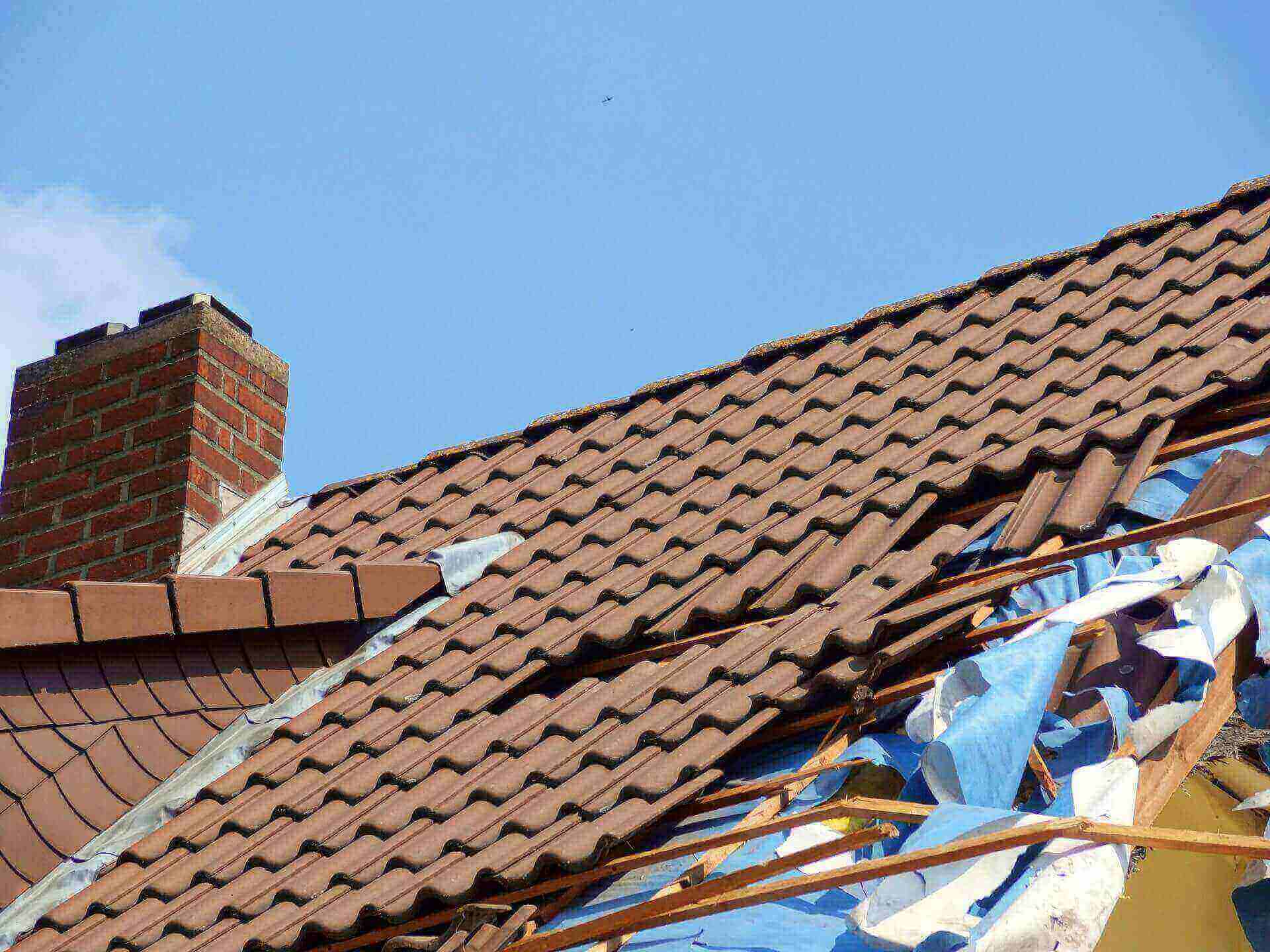 Should you need any roofing materials, Just Roofing have the largest supply of both new and reclaimed roofing supplies in Leicester. To view our stock and speak with a member of our team, you can visit our trade yard. Alternatively, you can contact us on 0116 2760 201.